Bring your Sweetheart
Along with your Dancin' Shoes
to the Valentine's Day Blues Ball
February 14th, 2014 at the Eureka Theater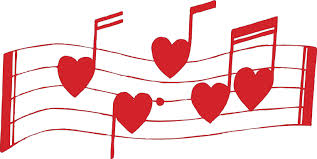 The Laurie Morvan Band will keep your toes tappin' as they play
fun and danceable blues rock.

Tickets are $25 for an Evening of Music, Food, Drinks and Dancing!

SCHEDULE - 3 Bands
9:55-11:15 pm, Laurie Morvan Band
8:20-9:35 pm, Dennis Jones Band
7:00-8:00 pm, Spence Brothers Blazin Blues
6pm Doors Open

You can Buy tickets online at Brown Paper Tickets, or in person at Wildberries Marketplace in Arcata; The Works and Annex '39 in Eureka; Ferndale Music Company; or Green's Pharmacy in Fortuna.

This special show is presented by Glenn Maxon Productions - a premier concert promoter in the Humboldt region. You may already have experienced Glenn's fine work if you've attended festivals such as Blues By the Bay or The Jazz Fest where he was the Executive Director since 2007.

The Eureka Theater
612 F Street
Eureka, California 95501